How can Chinese LED companies expand their overseas markets?
After four years of unremitting efforts, Yanming Optoelectronics has occupied a place in the fierce market competition and has become a stable partner of well-known industry leaders. At present, the company has some high-quality regional brands, agents and engineering companies to provide OEMODM service. In addition to its achievements in marketing network construction, its output has also steadily increased. This year, even in 2015, despite the rising demand for LED lighting and the replacement of traditional lighting applications, oversupply, price wars and product homogenization are fierce. Competition has caused the industry to reshuffle, and manufacturers are facing losses and exiting the market. According to relevant data, in 2015 alone, about 4,000 LED companies (including upstream chips, midstream packages and downstream lighting applications) disappeared. According to statistics, in 2015, the output value of the LED industry only grew by 2%, reaching 14.52 billion US dollars. In 2016, the company will continue to merge and the small factories will continue to be eliminated, which will help to reorganize the industrial order. More industry insiders have said that by 2018, the number of downstream lighting companies may disappear by half. Faced with such a changing industry environment, many companies are bitter and confused about the future development of the industry. However, Guo Dongdong, the research and development manager of Yanming Optoelectronics, held a different attitude. He said to Xiaobian that the market for lighting products is a market for producing light and is always a market. As long as you do what consumers like and meet the needs of their products, I believe that in the next three or 30 years, they will be part of this industry. Speaking of Yan Ming Optoelectronics, perhaps not in the domestic market, it is widely recognized in the international market, especially in the North American market. Founded in 2012, the company is headquartered in Xiamen, one of China's three major lighting bases. It is a high-tech enterprise focusing on LED green lighting, integrating R&D, manufacturing and sales. Focusing on products, paying attention to practicability and cost-effectiveness Since its establishment, Yuming Optoelectronics has continuously introduced new products. Now it has formed a complete LED lighting product system, covering LED bulbs, spotlights, downlights, lamps, flat lamps, etc. The business field spans business, office, home, and construction. With its simple and novel product design and professional quality, its main products T8, par lights, downlights, A lights, etc. are widely praised by the market. According to Manager Guo, Yan Mingguang recently launched a new generation of T8, downlights, Br lights, outdoor wallpack and some more practical intelligent products. In addition, this year, we will expand North American outdoor lighting products, such as wallpack, shoebox, etc., to better serve the current engineering customer base and better adapt to the market. When talking about the competitive advantages of products, Manager Guo said that from the direct sensory factors of consumer experience (design, optical design, lighting effects), Yanming Optoelectronics' lighting products are affinitive and scientific. In terms of heat dissipation and power supply, it has its own patented technology, which is superior in long-term durability, including some dimming performance. Relatively large lighting manufacturers, Yan Ming Optoelectronics' services can be more flexible. More importantly, for ordinary lighting consumer products, Yan Ming Optoelectronics attaches importance to practicality and cost performance, and will concentrate on making products. The output continues to rise steadily. This year, it is expected to achieve 300 million years of unremitting efforts. Yanming Optoelectronics has occupied a place in the fierce market competition and has become a stable partner of well-known industry leaders. Currently, the company has some high-quality regional brands. Suppliers, agents and contractors provide OEMODM services. In addition to making achievements in the construction of marketing networks, its output is also steadily rising, and it is expected to achieve 300 million this year. Compared with the international giants in the same industry, Yanming Photoelectric is a silent growth enterprise, one step at a time, achieving a revenue of 80 million in 2015. According to the application field, mainly from home and commercial lighting, but Manager Guo believes that the future office, business sector revenue ratio will soon rise; from the product category, mainly from A lights, par lights and downlights; In terms of revenue, North America accounts for 90% of revenue. In addition, Manager Guo added: T8 and the new downlight are currently very popular. In addition, Wallpack has a lot of intentional orders, and in terms of architectural lighting, I believe there will be a certain share. Deeply ploughing the North American market and finding suitable areas for expansion. The average annual energy consumption of North American countries is very large. The government vigorously promotes policies such as energy conservation subsidies, and the market potential is huge. LED research coordinator Yu Chao (RogerChu) said at the 2015 Hong Kong International Spring Lighting Fair seminar that the global LED lighting market is not the same, with North America and Southeast Asia gaining the most momentum. In particular, the North American government has promoted the Energy Star certification subsidy to further promote the development of LED lights. For many Chinese manufacturers, the North American market is still the top priority. The North American market has always been a must for major lighting manufacturers. Since the beginning of its establishment, Yanming Optoelectronics has focused on North America. With the increase of customer base and the promotion of its promotion, Yanming Optoelectronics has become more and more influential in the North American market. However, in order to further expand its overseas market share, Manager Guo said that the company will further expand the Japanese and European markets. In addition to entering emerging markets to seize business opportunities, in 2015, many companies will also look to other high-profit or promising areas such as automotive lighting, smart lighting, and UV LED. However, under such a trend, Yanming Optoelectronics has not blindly followed suit to expand other hotspot businesses.
Cargo Cover is used to maintain your car's appearance. Using a cargo cover can make your car clean and comfortable. The cargo cover is retractable, which could cover up sundries in your car. Some light sundries can be placed on it directly. A cargo cover can increase the sense of hierarchy in the trunk. Conceal your valuables and deter thieves while protecting your important assets.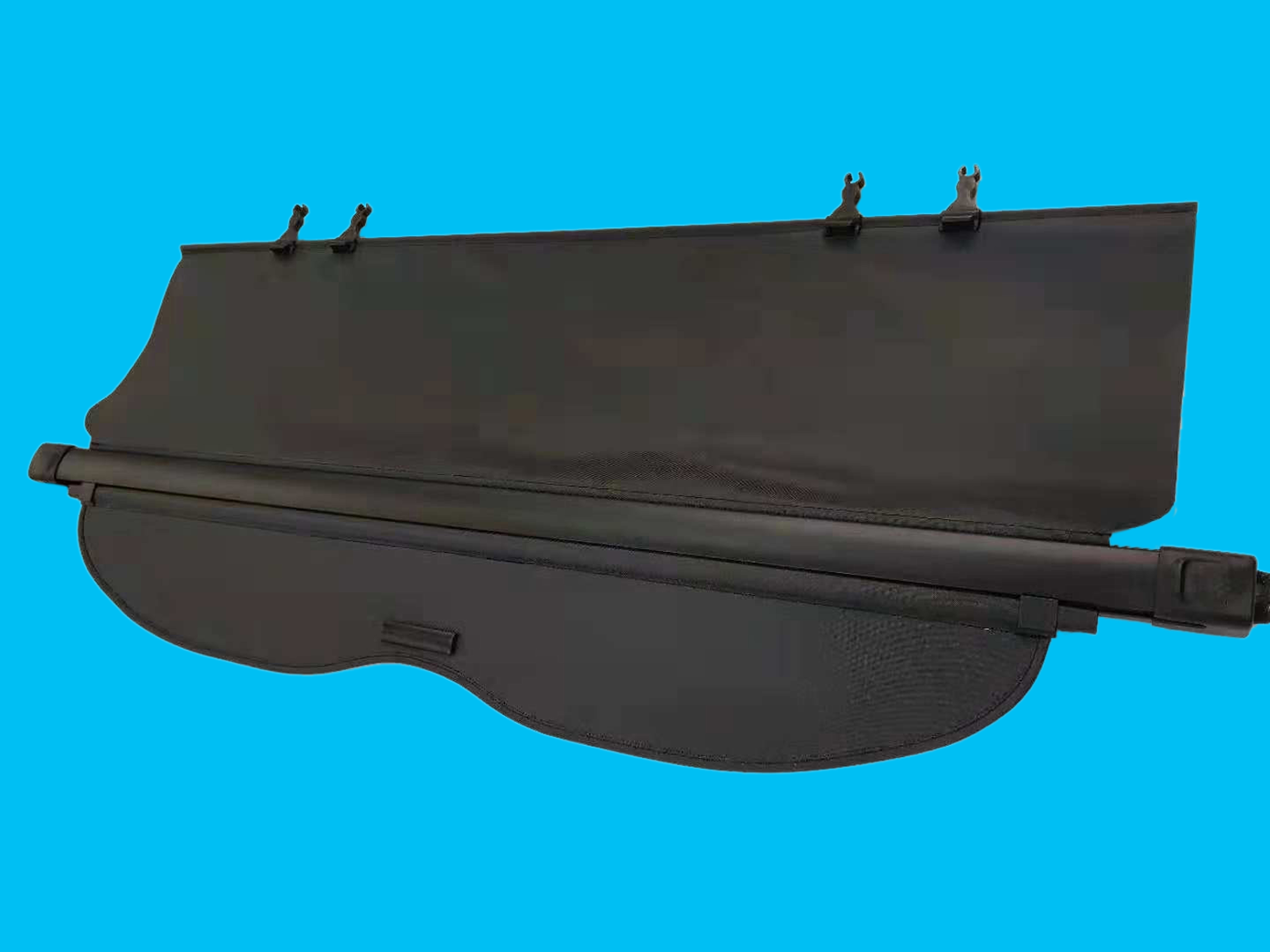 Isuzu Cargo Cover,Isuzu Nomad Rear Cargo Cover, Isuzu Retractable Cargo Cover,Etractable Cargo Cover For Isuzu
Car wing auto parts co. LTD , http://www.chinachezhiyi.com