Stainless Steel Coil Slitting Lines
Model NO.:
FL-523 Stainless Steel Coil Slitting Lines
Stainless Steel Coil Slitting Lines
Product Description:
The serial lines are used for different sizes coils with different thickness to be slit into special strips as requirements.This products are for roll mill,HF tube mill,cold forming machines,puching & press machines,etc.Raw material is CR coils,silicon steel,SS steel,color steel,AI,PPGI...Composed of coil car-un-coiler,guiding & pinch device,slitter,side guiding device,looping,tensioner,scrap,
recoiler,recoil car,etc.
Technical Specification:



Main Components:
1.Coil storage platform
2.Coil car
3.Hydraulic single arm decoiler
4.
Guiding &Pinch plate device
5.
Pinch leveling unit composition
6.
Shear machine for cutting plate head
7.

L
ooping 1#
8.

S
ide positioning device
9.

P
inch roller
10.
Slitting machine
11.
Scrape winder
12.
Looping 2#
13.
Dividing spacer device
14.
Tension device
15.
Export to roll and exit guide
16.
Coiler + hydraulic support
17.
Decoiler +"V"Â shape store
Package: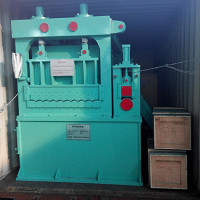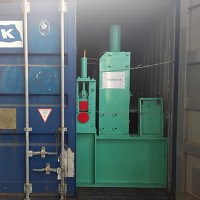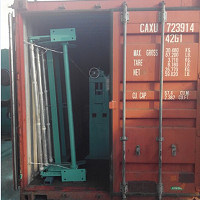 Our company:
Wuxi Bono Industrial Co., Ltd. was founded in the early 1980s and is located in Wuxi High-tech 
Economic Development Zone, with a staff of over 200, an area of 67,000 m2, a registered capital of RMB 45 million and self-run import and export license.
The company produces various Cut to length lines and Slitting lines. All the products have been
certified to ISO9001 and CE certification. And BONO trademark also has passed the national trademark certification. The company focuses on the development, study and design of high-tech products as well as the introduction and cultivation of talent, having cultivated a management team who can manage modern enterprises expertly, an industrial team who can shape high-quality BONO products and a hard-working employee team full of dreams and passion. 
The perfect combination of strength and wisdom and harmonious connection of science and humanism have formed the core competitiveness of BONO brand. 
Our Customers: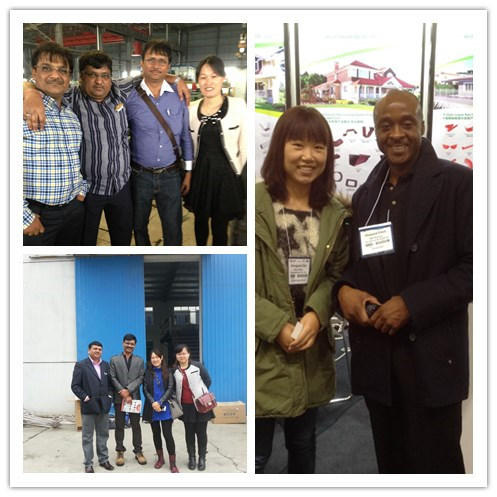 FAQ:
Q

:Â 
Do you have after sales support?
A: Yes, we are happy to give advice and we also have skilled technicians available, We need your machines running in order to keep your business running.
Q: Once we've bought a machine from you, are you able to supply us with material?A: We can assist you in finding the appropriate materials to suit your machine
Q: Do you sell only standard machines?A: No, most of our machines are built according to customers specifications, using top brand name components
Q: Do you have a warranty on your machines?
A: One year warranty excluding electrical components. 
Q: What sales terms do you have?A: Terms mutually agreed on and we do accept Letter of Credit by pre arrangement. 
Q: Do you have instruction manuals?A: We provide you with instruction manuals, electricity layouts, civil requirements, and machine drawings
Q: Once a machine arrives at our factory what happens then?A: We will send you a technician or engineer that will commission and install your machine, with training for your staff if required at a separate fee.  
Q: My current machine rollers need to be replaced. Would you be able to assist me?  
A: Yes. Send us your profile and specifications then we will manufacture the rollers for you
Q: What kind of controls do you use on your machines?
A: AMS, Delta, Schneider, Siemens, and Mitsubishi
Q: What is your delivery time?A: Depending on the type of machine, duration of 25 days to 185 days from date of order.  
Q:  Do we receive any updates while machine is in the manufacturing process? 
A: Yes.Regular updates on progress will be sent to you.
 
Terex Cylinder is including Terex Hydraulic Cylinder;Terex Hydraulic Steering Cylinder;Terex Front Cylinder Assy;Terex Rear Cylinder Assy;Terex hydraulic cylinder price;Terex hydraulic hoist cylinder. We are a manufacture specilzing in terex heavy dump truck parts over 7 years.We are one of the largest manufacturers of Terex dump truck parts in China. Meanwhile, other products are procured from our long time business partners, we can get competitive prices. Our products has passed the CE,ASTM,ISO 9001,2008 certification.Also we provide 3-6 months guarantee.If your parts have something wrong under the regular working condition within the guaranteed period,you can send it back and change the new one for free.
Terex Cylinder
Terex Hydraulic Cylinder,Terex Front Cylinder Assy,Terex Rear Cylinder Assy,Terex Hydraulic Steering Cylinder
Chengdu Svoda Machinery Equipment Co.,Ltd , https://www.svdequip.com