Baggage Barrows Trolley Cart for Airport
Capacity:
2000kgs--3000kgs or Any
Specification:
ISO, IATA, AHM
Baggage Barrows trolley carts Dolly trailer for airport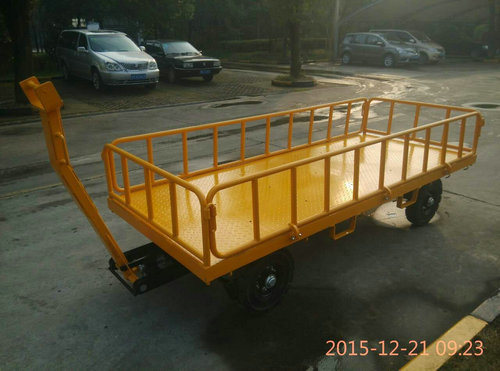 Baggage Cart Dolly Cargo Trailer for Airport
Product Description
1. This is suitable for cargo, wrap and luggage.
2. There is a fool proof hitch to prevent any detachment on the towed behind.
3. The tow bar is suitable for towing 5 units behind and applies brake when it is below horizon.
4. The turn table steering enable the unit has a minimum turning radius of less than 3.5 meters.
5. Durable solid tire.
6. The working surface can be of either stainless steel or checker plate.
7. Loading method: Both side
Technical specification
1. Overall dimension: 3950 mm L x 1760 mm W x 1100 mm H
2. Platform dimension: 2460 mm L x 1760 mm W
3. Working platform height: 560 mm
4. Tire size: 16 x 5 9
5. Loading capacity: 2000 kg
6. Tare weight: 576kgs
6. Speed: 25 km/h
Brass Fittings,Push To Connect Tube Fittings ,Pneumatic Fittings ,Copper Push Fit
Valves & Parts Co., Ltd. , http://www.sinocorpmetal.com